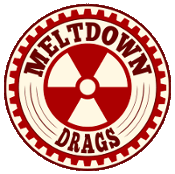 on
January 20, 2012
at
1:38 pm
Under normal circumstances if you were to invite a bunch of graying Gassers to a potentially boring planning meeting, in the middle of winter, in the middle of the Midwest, you might expect to get a few folks suffering from cabin fever who are looking for something to do. Then, on top of that, you ask them to consider leaving their comfort zone of scheduled venues to take a chance on a new and untested racing association, what kind of response do you think would be forthcoming?
Well, we took that chance on January 14th and more than 30 people from five states met in Springfield IL to officially form the Nostalgia Gassers Racing Association. Our concerns about holding the groups attention for the originally scheduled 3.5 hours proved unfounded. Not only did the formal meeting go nearly 6 hours but ideas kept flowing through dinner and late into the night.
It seems people like the idea of having a an active part in this type of organization and see the unlimited possibilities when coming together with a common goal, in a friendly atmosphere, promoting an unbelievably exciting sport. We're on the go, come watch us grow.