Welcome to our Home
Nostalgia Gassers Racing Association
---
The Nostalgia Gassers Racing Association was formed in 2011 by a group of gearheads with a love for the old mid 60′s style gassers.
Many of the groups gassers were actually raced in the 60′s & then when the class died in the early 70′s the cars were either stored, used for a show cars, some were converted to street rods.
Now they have been brought back to their racing glory. Others built 60′s style gassers so they could race with the group.
The Nostalgia Gassers Racing Association's main focus is having FUN while drag racing their old gassers.
The Nostalgia Gassers Racing Association is a family oriented group, and is also approachable in the pits, they love to talk old style drag racing with any and all. So stop on by pull up a seat and let's chat for a spell.
---
Well race fans a new season is coming real fast, just a month away. Our first race is May 25 at Central Il. Dragway, Havana Il. We have a full schedule ahead of us with some new events and and some new gassers for you will enjoy!
We are looking forward...Read More »
---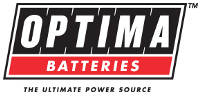 We would like to Officially welcome Optima Batteries as our major sponsor for the 2013 Meltdown Drags at Byron Dragway July 20 & 21 2013.
Optima Batteries carries a full line of top quality batteries for drag cars, trailers, tow vehicles and many other...Read More »
---
Older Entries »